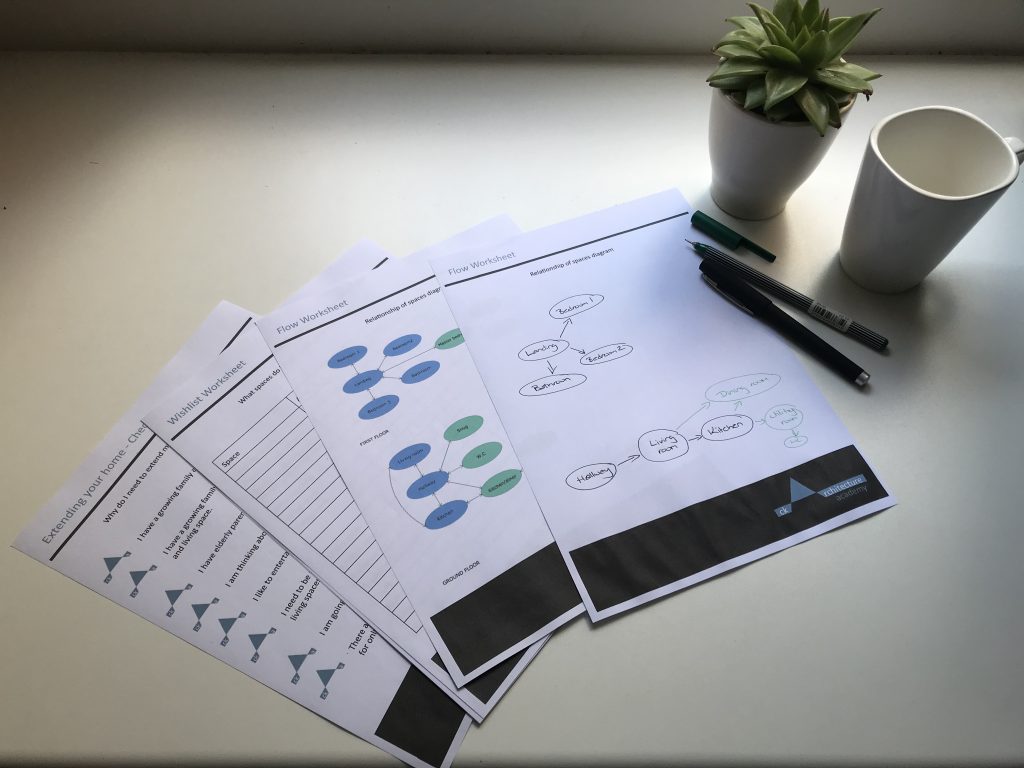 Are you planning to extend your home? Do you want to do it without the drama and costly mistakes? Browse our resources and courses below. There is something for everyone .
"The UK Home Extension Community" We aim to help homeowners navigate their way through their extension projects by offering some free advice within our Facebook group "The UK Home Extension Community".

"Design Your Dream Home Extension in 6 Simple Steps" This course gives much more in depth guidance, specific to you and your project, to take you all the way from starting to think about your extension, to designing it and then preparing and submitting a planning application.
''Define Your Brief'' a short course on defining your brief if you don't fancy tackling the design yourself (with me alongside you); and this will enable you to engage an architect with a clear brief of your requirements.
So whatever level of guidance you require we aim to provide a service which suits your needs.
Design Your Dream Home Extension in 6 Simple Steps: is a course designed to allow you, a homeowner, to realise the home of your dreams by helping you design the extension you desire.
We will listen to your needs, and openly and honestly communicate with you; we will take into account everything you require from your extension and help you turn that dream into a design which allows you to live the life you want, and which also responds to planning policy and other regulations.
This short course is designed to help you get really clear about what you want from your home, and its extension, before you engage an architect or designer.
It will allow you to define what you need from your extension, and how you want your home to work for you and your lifestyle to enable you to live the life you want to live.
Defining your brief will allow you to effectively communicate your requirements to your architect or designer, saving you time and money in amended schemes as your architect will be clear on your requirements from the outset.
We run day long design workshops for our students where a small group of people who are seeking to improve their designs come together for a day. We take a look at the schemes you already have and workshop ideas to improve them. By the end of the day you will have a design that you are happy with and excited about.
If you have already completed our 'Define Your Brief' course, this is an ideal next step for you to start working through your requirements further, bringing your designs to life and refining your requirements ensuring they will work with; planning policies, building regs, neighbouring buildings etc.
Please register your interest here and we will send you further information on when these will be running.
The awesome list – all the BENEFITS that will come out of working with us.
The aaargh list – what clients dread.